[x_share title="Share this Post" facebook="true" twitter="true"]
Wasteland Heroes – Boss Wars, the Social Mobile Hero-Centric RPG
---
Hamilton, Canada – SHG Studios is pleased to announce the release of their newest title, Wasteland Heroes – Boss Wars. A 'Hero-Centric' role playing game, players will set foot in the dystopian Wasteland of the alien world "Discordia." The planet was once a beacon of hope for survival, and is now a desolate shell. Now, you will gather a team of Heroes, clones from past and present factions, in the rush to restore order. Help characters like Dylan MacMillan and Nova Valkyrie gather together a team of Heroes in the race to liberate the world of Discordia
"Our team has worked very hard to bring this game to life with interesting characters and dynamic new game play," says Wasteland Heroes' Executive Producer Colin Ferguson. "We have extensive experience with the Social RPG genre on mobile and web but the Hero-Centric RPG is relatively new and full of potential. We created Wasteland Heroes as the love-child of Mad Max and your favourite Nintendo console games. Although it pulls from favourite tropes, this is a unique world for the player to explore. We have seen great Mobile RPGs that focus on monsters in dungeons, and sometimes space, but we preferred to dig into the more dystopian, post-apocalyptic vibe."
Trailer here.  Website here.  Download Game here.
SHG highly appreciates the support of IDMF. Special thanks to Minister Michael Coteau & his team for helping us launch our new flagship title!
Check out the blog about Minister Coteau's visit here.
Wasteland Heroes leverages our 8 years of industry-leading social gaming, and over the next few months expect to see growth into Player vs Player, Guilds, Social Events, and more!
Wasteland Heroes – Boss Wars is available on Android now. The game is free-to-play, with micro-purchases available in-app.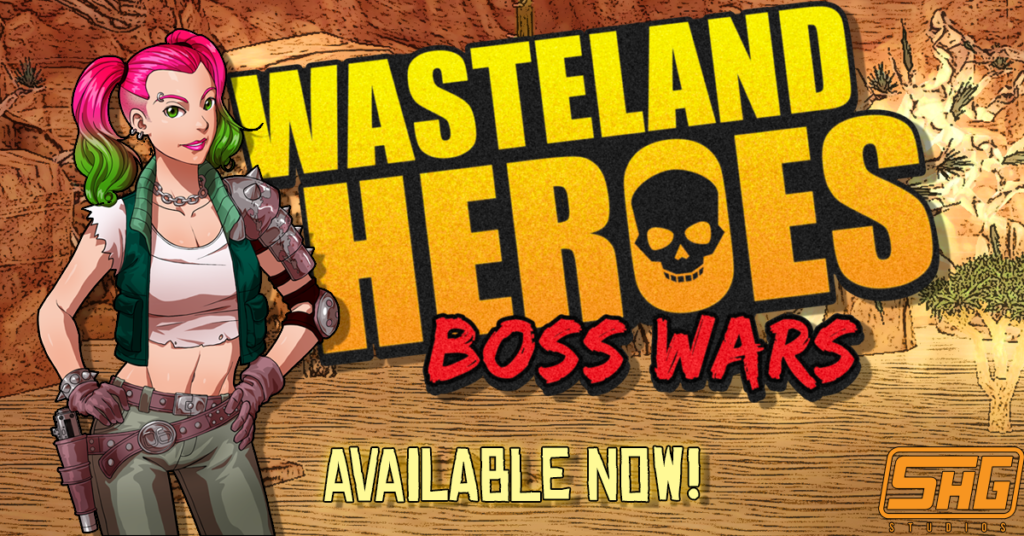 About SHG Studios
SHG Studios develops and manages free, highly social, casual browser based games and mobile social RPG's. A proud Canadian Software Developer, founded in 2008 as Snakehead Games. SHG Studios has a strong commitment to the social aspects of the gaming community. Other SHG titles include Star Pirates, Zombie Moon, Spy Battle 2165 and Gates of Camelot.