SHG Studios has a history of finding interesting opportunities for collaboration.  Over the years, we have found artists within our communities to make images for stories in our games.  We have worked with web comics, bringing their characters into cameo strips, set in our games.  Cosplayers from North America and Europe have worked with us to bring characters from our game to life.  These have all been worthwhile partnerships and we've enjoyed them all.  Our latest collaboration, however, generated the most excitement yet within our development team.
In mid September, we released a new exclusive commission for Star Pirates.  This story was not written by our usual crew though.  This was a collaboration with award winning Canadian author Robert J. Sawyer.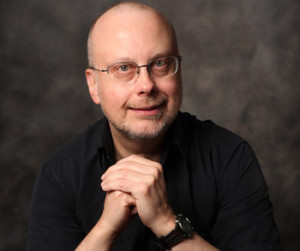 Robert is the only Canadian to ever win all three of the science-fiction field's top honours for best novel of the year. He won the Hugo Award in 2003, the Nebula Award in 1996 and  the John W. Campbell Memorial award in 2006. Robert has extensive experience working in a variety of mediums having previously worked with other game studios and in bringing his novel FlashForward to ABC, a recognized hit for the broadcaster.  His twenty-three novels include Red Planet Blues, Triggers, Calculating God, and the "WWW" trilogy of Wake, Watch, and Wonder, each volume of which separately won the Aurora Award — Canada's top honor in science fiction — for Best Novel of the Year.
This opportunity was exciting to us for two reasons; First, many of our staff have read Robert's books.  Myself, I have read the Neanderthal Parallax trilogy and I know that AdminIce is working through the WWW trilogy.  Second, leveraging a professional writer for our game content raises the bar. The stories Robert writes are always engaging, based on hard science, and fun to read.  Exactly the qualities we want for a game that has enjoyed such a long shelf life.
But our dev team is not sitting idle either.  World War Mobile development is progressing well and next month we begin work on Star Pirates Infinity, our new CCG title. Zombie Moon has benefited from some back end changes to reinforce the store and free offers.  Another exclusive commission for Star Pirates is nearing completion and, my most daunting tasks, we are exploring an Ascension for Gates of Camelot.  Perhaps the only drawback of working with Robert is, as I now undertake the task of writing for Gates of Camelot, I find myself walking in the footsteps of a giant.
Much of my time this month will be focused on the Ascension for Gates of Camelot.  this is both an opportunity and a challenge for us.  Star Pirates and Spy Battle have already determined the framework for an Ascension and provide us with much of the underlying code base.  However, there are some story based decisions we have never considered in Gates of Camelot terms.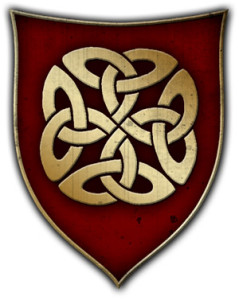 Ascensions take place in isolated locations.  GoC has had only one map so we must determine where it would take place.  Ascensions also have rewards such as medals and an item slot.  These need to be created and be consistent with the current theme of the game.  The writing is certainly daunting, usually around twenty thousand words or more and the encounters need the right balance.
Most challenging though at this time is the graphics requirement.  All of our artists are currently needed for other projects.  We will likely be faced with a choice between delaying the release until we have resources to allocate to graphics or accept that the quantity of images for the Gates of Camelot Ascension will be reduced.  This will likely become a community discussion in the next few days.  Stop into the Gates of Camelot forums if you'd like to offer an opinion on this.
So I guess it's back to writing for me.  Well, maybe just one more chapter of Wake first…